Process Service
Won the high trust and reputation of many partners
Accumulated 50 years of deep managemen

High standard quality control
Delivery on time
Professional certification
Good raw materials
Golden Light Enterprise implements lean production and strengthens various process capabilities, thus greatly improving production efficiency to meet customer capacity needs. We strengthen the close integration and operation of the integrated midstream and downstream supply chains to reduce unnecessary cost losses and business management risks, and strengthen internal control, organizational management and technological improvement. Golden Light enterprises actively research and develop new products, expand new markets, develop new customers, and at the same time improve customer service and strengthen customer relationships, creating a win-win situation for supply and demand.
For suppliers, a further management mechanism will be established to strengthen product supply quality, efficient services, reduce operational and management risks, and achieve more effective control and supervision; And rigorously control the price of raw materials to reduce purchase costs and production costs; Therefore, Golden Light fully grasps the source of goods and market information to shorten the procurement level and time, and diversify the procurement risk. In addition, Golden Light constantly updates production equipment to increase production capacity to meet operational needs. And actively invest in the development of new products, committed to upgrading the industry and competitiveness.

NYLON COLOR SAMPLE
Provide customers with more than 500 color options.
Sort by color system, corresponding to other tools, easy to find and use.
Provide customers with dyeing formula and color information.

Green production, sustainable textile
Follow and obtain standards that comply with international environmental regulations
Golden Light is always doing its utmost to protect our living environment and protect nature from threats. This is the social responsibility and obligation that an enterprise must shoulder. The pursuit of beautiful nature and life is our common goal and our awe of the living environment.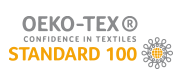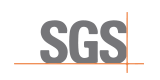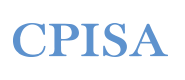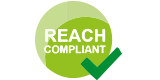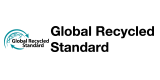 MEET NATIONAL STANDARDS
Golden Light is constantly committed to improving the production process, product design, and the use of processing chemicals. In addition to saving, energy saving and carbon reduction, it also considers how to use resources more effectively and improve the efficiency of resource use. Therefore, improve the production process, product development, resource utilization and other three aspects, and strictly control and inspect the source of raw materials to solve the root cause of environmental problems; all raw materials have passed strict safety inspections and tests before production. Therefore, regardless of the processing flow, production steps, or the number of manufacturers involved, the products can be produced safely.